Program & Replays
You can still get the recordings and transcripts of all the summit sessions. Upgrade to receive unlimited access to the inspiration, resources, and powerful practices presented by the experts featured in the The Dreamwork Summit series.
The Dreamwork Summit series is an illuminating gathering in which thousands of people like YOU can discover the transformative qualities of your dreams and how you can work with them to reap the benefits of your soul's deepest knowing.
Some of today's leading dreamwork experts, renowned psychology professionals, and brilliant authors are sharing a wide variety of dreamwork approaches and ways to open your inner guidance and transform your relationship to your dreams (and yourself) –– to heal, enliven, and expand your life.
With the profound insights and some potent practices and techniques our speakers are offering, you'll discover how to tap into the soul-guided wisdom, healing power, and creative inspiration within your nighttime dreams.
And you'll be in good hands with series hosts Rodger Kamenetz, founder of Natural Dreamwork and award-winning author... and Kezia Vida, Natural Dreamwork practitioner and bestselling author.
Enjoy this special series!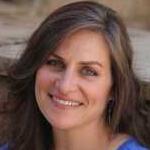 Gina Vucci
The Shift Community Transformation Team