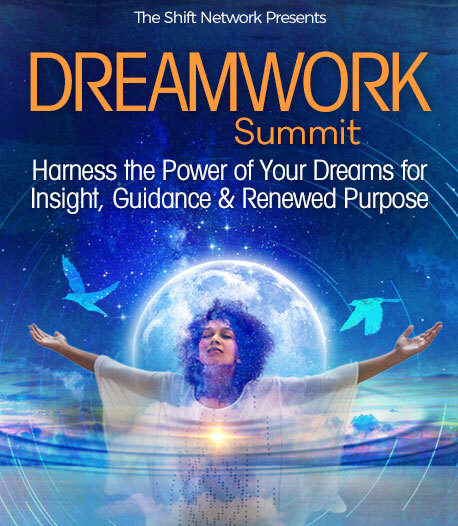 Program & Replays
The Dreaming Earth
Broadcast on October 13, 2020
Hosted by Kimberly R. Mascaro, PhD
With Dr. Sharon Blackie
The Earth dreams, and in its dreaming, it transforms us. The exterior landscape interacts with our interior landscape, and in the resulting entanglements, we become something more than we otherwise could ever hope to be. Join Dr. Sharon Blackie exploring how we can fall into the land's dreaming, learn to listen to its whispers, work with our own day-dreams and night-dreams to deepen our relationship with the places we inhabit, and the other-than-humans we share them with.
In this session:
An introduction to the practice of 'Dream-weaving' – Sharon's unique active imagination process – and the ways it can help you connect with the spirit of a place
Learn how to work with the 'dream-track' of the places you've lived in, and the ways in which it has shaped your journey through life
Understand how to awaken the dreamer inside you, and fully immerse yourself in the dream of Earth
The opinions expressed here are those of the author/presenter and are not representative of Shift Network employees, customers, or other presenters.
Dr. Sharon Blackie
Writer, psychology & mythologist
Dr. Sharon Blackie is an award-winning writer of fiction and nonfiction, a mythologist with a specialisation in Celtic Studies, and a psychologist who has specialized both in neuroscience and narrative. She is a leading teacher of the mythic imagination, and is passionate about the reclaiming of indigenous Western spiritual traditions. Her unique approach to working with myth, fairy tales and folklore highlights the insights these traditions can offer us into authentic and meaningful ways of being which are founded on a deep sense of belonging to place, a rootedness in the land we inhabit.
Sharon is the author of The Long Delirious Burning Blue, a novel which the Independent on Sunday called 'hugely potent. A tribute to the art of storytelling that is itself an affecting and inspiring story', and which The Scotsman called 'powerful (reminiscent of The English Patient), filmic, and achieving the kind of symmetry that novels often aspire to, but rarely reach.'
Her word-of-mouth bestselling nonfiction book If Women Rose Rooted offers up a new Heroine's Journey for this challenging age of social and ecological crisis, and was described by novelist Manda Scott as 'mind-blowing in the most profound and exhilarating sense … an anthem for all we could be … an essential book for this, the most critical of recent times.' If Women Rose Rooted was a 2016 Nautilus Book Award winner. Her second nonfiction book, The Enchanted Life. was published in February 2018. Foxfire, Wolfskin, a collection of fairy-tale reimaginings about shapeshifting women, was published in September 2019.