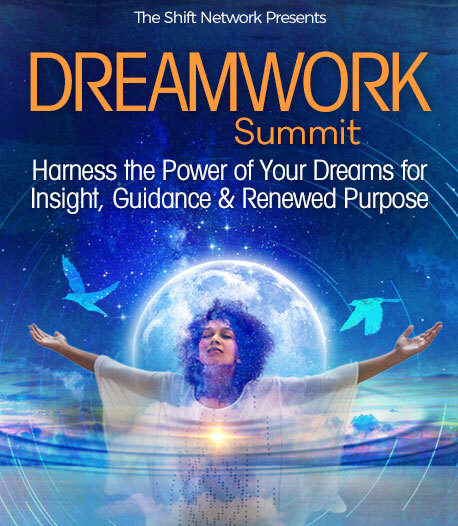 Program & Replays
Growing Big Dreams: How Dreaming Can Get You Through and Help You Manifest Your Heart's Desires
Broadcast on October 13, 2020
Hosted by Kimberly R. Mascaro, PhD
With Robert Moss
In these crazy times, the gifts of dreaming are more precious than ever. Dreaming, you can travel without leaving home and be as social as you like. Join Robert Moss as he teaches how dreams can put us in touch with our bigger life story and authentic spiritual guides. Learn to reenter your dreams consciously, as a remedy for nightmares and a portal for adventures. Take action to honor your dreams and you practice real magic, the art of bringing gifts from another world into this one.
In this session, you'll discover:
The 9 keys to understanding your dreams, taking action to apply their guidance, and embodying their healing and creative energy
How to set up your own creative studio and night entertainment center in the liminal space between sleep and awake
How your dreams reveal the secret wishes of the soul, showing you what your heart truly desires — and offering keys to manifestation
The opinions expressed here are those of the author/presenter and are not representative of Shift Network employees, customers, or other presenters.
Robert Moss
Bestselling Author and Dream Archeologist
Robert Moss is the creator of Active Dreaming, an original synthesis of modern dreamwork and shamanism. Born in Australia, he survived three near-death experiences as a child, which provided him with early access to other realms. He leads popular seminars all over the world, including a 3-year training for teachers of Active Dreaming. A former lecturer in ancient history at the Australian National University, he's a bestselling novelist, poet, journalist, and independent scholar.
His more than a dozen books on dreaming, shamanism, and imagination include Conscious Dreaming... The Dreamer's Book of the Dead... Dreamgates: Exploring the Worlds of Soul, Imagination, and Life Beyond Death... Dreaming the Soul Back Home... Sidewalk Oracles: Playing With Signs, Symbols, and Synchronicity in Everyday Life... Mysterious Realities: A Dream Traveler's Tales From the Imaginal Realm... and his spiritual memoir, The Boy Who Died and Came Back. 
His latest book, Growing Big Dreams: Manifesting Your Heart's Desires Through 12 Secrets of the Imagination, is a passionate and practical call to step through the gates of dreams and imagination to survive hard times, travel without leaving home, and grow the vision of a more abundant life so rich and strong that it yearns to take root in the world.