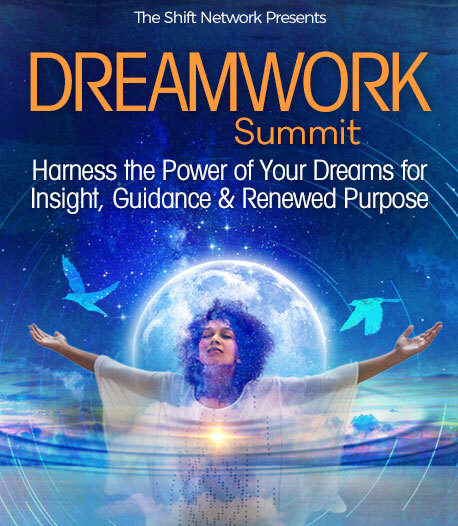 Program & Replays
Awaken Your Spirituality Through Dream-work
Broadcast on October 16, 2020
Hosted by Kimberly R. Mascaro, PhD
With Darlene Viggiano
Dr. Darlene Viggiano shares ways to connect to your spirituality by working with dreams and dreamlike experiences. Use journaling, drawing, dance and other creative expressions to amplify the role that dreams can play in awakening your spirituality. Become aware of daydreams, visions, and synchronicities as further sources of spiritual development. Discover the power of active imagination and hypnotic dream-work for dealing with crucial life transitions and transformations.
In This Session:
Understand that dreams are biological events that play a role in our psychological, social, and spiritual lives
Working with dreams expressively creates connection with our spiritual essence
Connecting with our dreams through spiritual practices helps us transcend crises and transform our lives
The opinions expressed here are those of the author/presenter and are not representative of Shift Network employees, customers, or other presenters.
Darlene Viggiano
Marriage and Family Therapist
Darlene Viggiano, PhD (MFT) is part-time adjunct faculty at Saybrook University in California. She has taught Clinical Hypnosis and serves on dissertation committees. She is author of Dreams and Dream-like Experiences: Their Role in Spiritual Emergence Processes (Lambert Academic Publishing, 2011) and Carrying On: A Workbook for Women Who've Lost a Pregnancy (Lambert Academic Publishing, 2010). She developed an online course about hypnosis for John F. Kennedy University and taught psychology at the University of Phoenix. She has published nearly 40 articles and a chapter on topics within the fields of consciousness, psychology, spirituality, mental health, and integrative medicine. Her publications on mind-body medicine have led her to present workshops in states from California to Nevada and Hawaii. She has also served on the Dissertation with Distinction selection committee.
Darlene has been practicing psychotherapy since 1999, with her most recent years in telehealth private practice. She has served Adults Molested as Children, Intensive Outpatient Program participants, the severely and persistently mentally ill, the dual diagnosis population, patients in need of skills such as anger management and socialization, and many others. She has also provided mindful movement practices, dream-work, and hypnosis. She earned two employee awards during her career at Kaiser Permanente. Darlene also has held membership in CAMFT, APA Division 30, the Society for Clinical and Experimental Hypnosis, and is a certified consultant with the American Society of Clinical Hypnosis. She earned her Ph.D. in psychology at Saybrook University in 2010, and thereafter earned the APA Division 30 Early Career Contributions to Hypnosis Award. She currently runs her private practice for Californians from her new home in Hawaii.