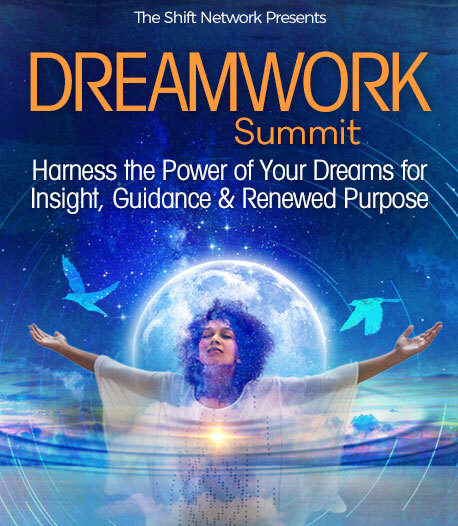 Program & Replays
Dreams and Gems: Dreams are the jewels of your imagination, gems sparkling in the night
Broadcast on October 14, 2020
Hosted by Kimberly R. Mascaro, PhD
With Jane E. Carleton, MA, GG
We may find the presence of gems, jewelry, and other talismans in our dreams that we can bring into our waking lives to inspire and empower ourselves. We can also mine our dreams for moments of magic that can change our lives forever. Gemologist and Dream Educator Jane Carleton will share stories of the surprising ways dream gems have charmed her life and offer ideas on how you can mine your own dreams for those sacred jewels that may enchant yours.
In This Session:
Images of gems, jewelry and other talismans can bring gifts to a dreamer who values them, and by acting on sparkling dream messages and sacred images you may just change your life
Consider ways to understand and work with the appearance of gems, minerals, jewelry, and other talismans that show up in your dreams
Learn a Poetic Dream Synthesis Technique, developed by Fariba Bogzaran for mining dream gems to create a new, inspiring dream story
The opinions expressed here are those of the author/presenter and are not representative of Shift Network employees, customers, or other presenters.
Jane E. Carleton, MA, GG
Dream Specialist and Educator at Your Dreaming Self, and Professional Gemologist
Jane Carleton specializes in dreams as a personal advisor, educator, and dream group leader. She has earned two graduate degrees in Dream Studies, and Consciousness and Transformative Studies at JFK University and has taught graduate dream courses at the California Institute of Integral Studies. She is a graduate of Robert Moss's School of Active Dreaming and has worked with Robert since 2004. She is a presenting member of the International Association for the Study of Dreams and has won their Dream Telepathy Contest. She has frequently travelled to Bali, Indonesia, where Jane spent a year living and leading dream workshops. There, she independently researched Balinese dreams and cosmology and until the fall of 2014 studied with I Gusti Made Pujana, a beloved Balinese traditional healer. 
Jane's chapters on how dreams can change your life are found in two anthologies: Rebearths: Conversations with a World Ensouled, edited by Craig Chalquist, PhD, and Chicken Soup for the Soul: Dreams and Premonitions, edited by Amy Newmark and Kelly Sullivan Walden.
Her work is academically savvy and intuitive. Jane's approach to dreams includes contemporary and cross-cultural experiential and transformative dreaming techniques and the wisdom gained from the many ways dreams have transformed her own life and the lives of her clients. It's all about dreams and gems...as a Graduate Gemologist since 1984 she pursues two careers: as a dream specialist and fine jewelry appraiser. The presence of gems in dreams is always interesting, and Jane knows all dreams have hidden gems ready to be uncovered, literally and figuratively.