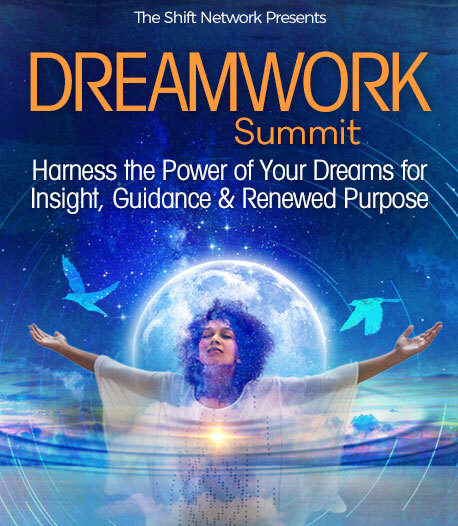 Program & Replays
Dialoguing with Dreams: Learning the Language
Video Dialogue With Jean Shinoda Bolen and Kimberly R. Mascaro
Broadcast on October 14, 2020
Hosted by Kimberly R. Mascaro, PhD
With Jean Shinoda Bolen, MD
Explore how to boost the connection between your dream life and your waking life. In this fascinating conversation between Jean and psychotherapist Kimberly R. Mascaro, you'll learn why curiosity about dreams and their meanings is the very first step to dialoguing with them. You'll dive into the deep value of going over dreams in that awake-but-not-out-of-bed time. Discover how Jean does dreamwork — and how to open yourself to the messages of your dreams.
The opinions expressed here are those of the author/presenter and are not representative of Shift Network employees, customers, or other presenters.
Jean Shinoda Bolen, MD
Jungian Analyst, Psychiatrist, Author & Activist
Jean Shinoda Bolen, MD, is a psychiatrist, Jungian analyst, and internationally known author, speaker, and activist. She is a Distinguished Life Fellow of the American Psychiatric Association, the recipient of the Lifetime Achievement Award 2020-21 from Marquis Who's Who, a clinical professor of psychiatry (retired) at the University of California San Francisco Medical Center, and the past chairperson of the American Psychiatric Association Council of National Affairs.
She has authored 13 books, now available in over 100 foreign editions, including The Tao of Psychology... Goddesses in Everywoman... Goddesses in Older Women... Crones Don't Whine... and Artemis: the Indomitable Spirit in Everywoman.