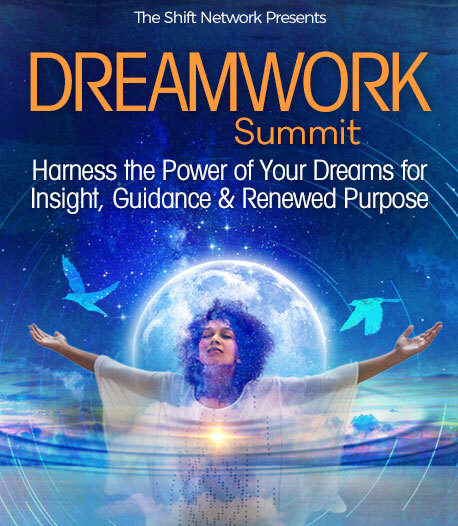 Program & Replays
Introduction to the Nocturnal Meditations
Broadcast on October 14, 2020
Hosted by Kimberly R. Mascaro, PhD
With Dr. Andrew Holecek
The wisdom traditions have a number of nocturnal practices that allow for psychological and spiritual development while we sleep. Learn about liminal dreaming, lucid dreaming, dream yoga, sleep yoga, and bardo yoga, from Dr. Andrew Holecek, which together create a unique form of "night school" unparalleled in transformative potential. Breathtaking in scope, profound, and very practical, these cutting edge practices have the ability to revolutionize education, and accelerate spiritual evolution.
In This Session:
An overview of nocturnal meditation
The benefits of these unique practices
How to engage in nocturnal meditations
The opinions expressed here are those of the author/presenter and are not representative of Shift Network employees, customers, or other presenters.
Dr. Andrew Holecek
Author, meditation instructor, and humanitarian
Andrew Holecek has completed the traditional three-year Buddhist meditation retreat and offers seminars internationally on meditation, dream yoga, and the art of dying. He is the author of Dream Yoga: Illuminating Your Life Through Lucid Dreaming and the Tibetan Yogas of Sleep; Dreams of Light: The Profound Daytime Practice of Lucid Dreaming; The Power and the Pain; Preparing to Die; Meditation in the iGeneration; the audio learning course Dream Yoga; The Tibetan Path of Awakening Through Lucid Dreaming. His work has appeared in Parabola, Lion's Roar, Tricycle, Utne Reader, Buddhadharma, Light of Consciousness, and many other periodicals. Dr. Holecek is a member of the American Academy of Sleep Medicine, and has authored scientific papers on lucid dreaming. Andrew's work joins the knowledge of the West with the wisdom of the East in providing a full-spectrum approach to help us realize our human potential. He holds degrees in classical music, biology, and a doctorate in dental surgery. Andrew lives in Boulder, Colorado.