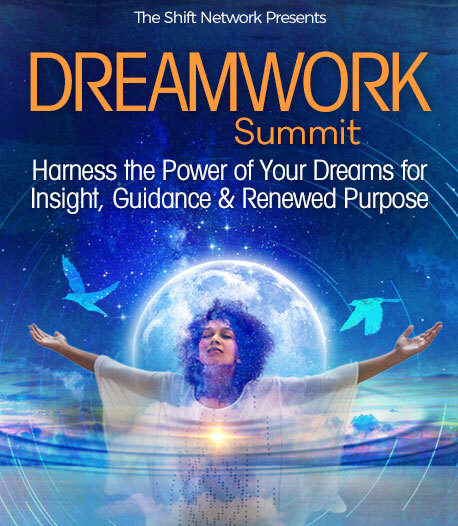 Program & Replays
The Healing Power of Lucidity
Broadcast on October 16, 2020
Hosted by Kimberly R. Mascaro, PhD
With Dr. Clare Johnson
Lucid states of consciousness have an enormous potential for healing. As we go through life, all of us experience various degrees of trauma. These can range from isolated upsetting events to the grief of losing a loved one. Such experiences may be reflected in our dreams in the form of anxious dream scenarios, dreams with strong negative emotional content, or recurring nightmares. In this talk, Dr. Clare Johnson explores four lucid states and how we can tap into them for deep healing.
In This Session:
Your dreaming mind wants you to heal! It will do everything in its power to attract your attention and guide you to healing solutions
You don't have to be asleep to benefit from the healing power of lucidity - waking dreamwork and cusp states can lead us to deep healing
The "Lucid Light" is an incredible therapeutic and healing power that we can harness in specific ways for health and joyfulness
The opinions expressed here are those of the author/presenter and are not representative of Shift Network employees, customers, or other presenters.
Dr. Clare Johnson
Lucid Dreaming Author, Speaker, Ocean Retreat Leader at Deep Lucid Dreaming
Dr. Clare Johnson was the first person in the world to do a PhD on lucid dreaming as a creative tool. She recently headed up the International Association for the Study of Dreams as President and CEO, and is the author of several dream books including The Art of Lucid Dreaming. A prolific lucid dreamer, Clare became fascinated by the rich "other world" of dreams and nightmares at the early age of three, and began a lifelong journey deep into the mysterious inner universe of the soul. Her groundbreaking book, Llewellyn's Complete Book of Lucid Dreaming, explores cosmic sleep experiences such as floating in the sparkling black void and encountering the Lucid Light, the baseline state of consciousness from which we emerge at birth and return to when we die.
Clare is a creative artist, novelist, and prize-winning short story writer. Her lucid-dream-inspired novels are Breathing in Colour and Dreamrunner. She is passionate about helping children and adults have a happier dreamlife, and is co-editor of a book on children's dreams and nightmares, Sleep Monsters & Superheroes. Her book, Dream Therapy (Mindful Dreaming is the U.S. title) has been translated into several languages. Her upcoming release is The Art of Transforming Nightmares, a book on scary dreams, sleep paralysis, the power of the Shadow, and how to overcome fear in order to embrace a life of wonder, playfulness, and mystery. Clare leads Lucid Dreaming Ocean Retreats and online Transformative Lucidity workshops. She responds to questions about dreams and nightmares on her website, www.DeepLucidDreaming.com