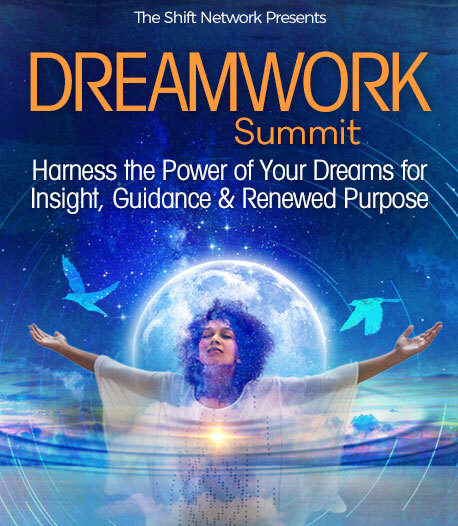 Program & Replays
Soñé Contigo... I Dreamt With You
Broadcast on October 15, 2020
Hosted by Kimberly R. Mascaro, PhD
With Dr. Enjolie Lafaurie
Many are trained to interpret dreams from the perspective of the dreamer. The rare exception is in the case of visitation dreams after loved ones have transitioned. In Spanish, "soñé contigo" means "I dreamed of you," but when translated more literally, it can also mean I dreamt with you. During this dialogue, Dr. Enjolie LaFaurie will discuss dreams from a Latinx and Indigenous perspective focusing on the cultural interpretations and implications of visitation dreams.
In this session, you'll:
Gain a perspective on one person's experience of visitation dreams, rooted in a Latinx and Indigenous perspective
Consider the way language constructs and constricts dream analysis, both within the phenomenon of visitation dreams and in the implications this may have for other dream states
Contemplate the ways that the connection to our loved ones potentially impact our dreams beyond the perspective of the dreamer
The opinions expressed here are those of the author/presenter and are not representative of Shift Network employees, customers, or other presenters.
Dr. Enjolie Lafaurie
Psychologist, Hypnotherapist, Death Midwife, CoMadre
Dr. Enjolie Lafaurie is a momma, sister, tía, comadre, psychologist, hypnotherapist, empath, death midwife, and business owner. Originally, from Southern California, she is of Afro-Cuban (Taino/Arawak) and Guatemalan (Maya) descent. Dr. Lafaurie is a psychologist and professor at Chandler-Gilbert Community College, specializing in the Psychology of Gender and Culture. Her degrees from Arizona State University and the University of Southern California where in counseling psychology with an emphasis in multiculturalism. Dr. Lafaurie's passion for diversity resulted in her teaching in Tanzania, Africa, in 2004, on the prevention of HIV/AIDS, malaria, and other culturally bound practices.
Her multicultural interests also include spirituality, hypnosis, and mindfulness. She became a certified hypnotherapist in 2007, incorporating this skill set into a humble private practice. As an intern at New Mexico State University (NMSU), she received training in mindfulness and biofeedback.
Currently, Dr. Lafaurie is merging her expertise in diversity and inclusion with that of contemplative practices. She incorporates neurosciences, mindfulness, and meditation to navigate challenging conversations around the topic of equity. As a previous small business owner, Dr. Lafaurie teaches a learning community that merges introductory business courses with Psychology of Culture.
Dr. Lafaurie also provides service and leadership both nationally and within her community. She hosts a weekly show titled The Nightly Restorative Check-In for the National Parents Union. Within her community, she is the CFO for the Cihuapactli Collective, a non-profit organization that supports women and families to reconnect with ancestral knowledge through their bodies and wellness practices.