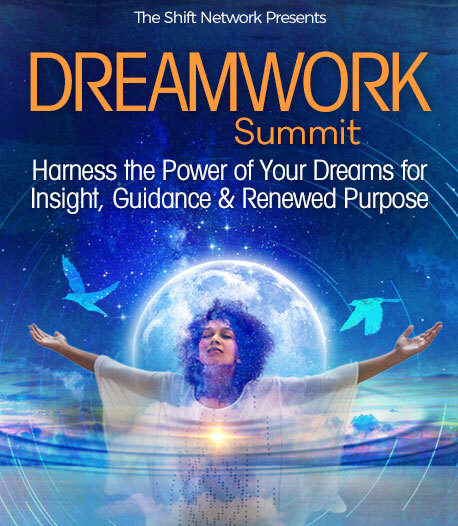 Program & Replays
The Art of Unfolding Dreams
Broadcast on October 16, 2020
Hosted by Kimberly R. Mascaro, PhD
With Fariba Bogzaran, PhD
Fariba Bogzaran shares that there are many types of dreams. Some dreams call for creative action and others are experiences flowing in and out of consciousness. Extraordinary Dreams or impactful dreams leave a deep trace in the psyche and demands deep listening. Being with the dream and letting the dream unfold through creative methodology can become a source of inspiration, creation, or wisdom.
In This Session:
Creative ways of approaching dreams
Viewing waking as dreaming
How to be with dreams non-interpretatively
The opinions expressed here are those of the author/presenter and are not representative of Shift Network employees, customers, or other presenters.
Fariba Bogzaran, PhD
Scholar/artist and Founding Director of the Lucid Art Foundation
Fariba Bogzaran, PhD (East-West Psychology), scientist/artist, founded the dream studies program at JFK University where she was a professor for twenty-five years. She was part of the lucid dream research team at Stanford University Sleep Laboratory, exploring the science of lucid dreaming in the 1980s. She is the co-author of two major books on dreams: Extraordinary Dreams (2002) and Integral Dreaming (2012), both published by SUNY Press and author of several chapters in anthologies on dreams, among them: "Lucid Dreaming: History and Practice" in Perchance to Dream: The Frontiers of Dream Psychology (2009); "Contemplating Lucid Dreaming: East-West View" in On Dream and Dreaming (2011); "Hyperspace Lucidity and Creative Consciousness" in Lucid Dreaming: New Perspectives on Consciousness in Sleep, vol. II (2014); and "Hyperspace Lucidity" in Dreams: Understanding Biology, Psychology, and Culture (2019). She is a multi-media artist and has exhibited, performed, and published her work for decades. Her major art retrospective, Lucidity, was held at Meridian Gallery, San Francisco (2013). Her phenomenological and art-based research on lucid dreaming and modern art led her to numerous dialogues with prominent artists including two surrealist painters, Gordon Onslow Ford and Roberto Matta. She has written extensively about their work in relation to arts and consciousness including her last award-winning book: Gordon Onslow Ford: A Man on a Green Island (2019). With Onslow Ford, she co-founded the Lucid Art Foundation (1998). She has an in-depth integral training and practice in East-West and somatic psychology, art, shamanic practices, T'ai Chi Chuan, and Eastern philosophical studies.