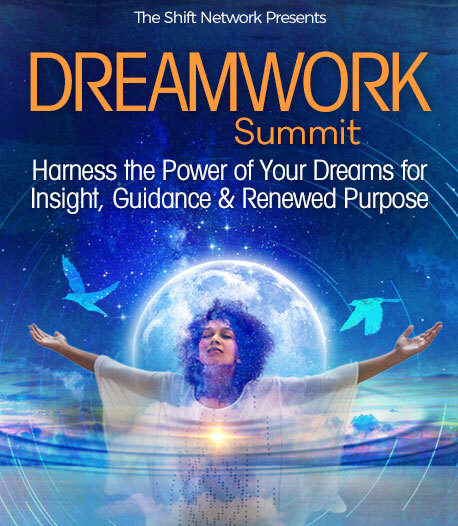 Program & Replays
The Masks We Wear: Accessing the wisdom in our dreams through creative play and dream dialoguing
Broadcast on October 15, 2020
Hosted by Kimberly R. Mascaro, PhD
With Linda H. Mastrangelo, LMFT
Join Linda Mastrangelo will be exploring the rich and dynamic world of dreams and how we can glean the messages or "good medicine" from them. Through creative play and dream dialoguing, participants will discover how to go deeper into the mysteries of the unconscious and learn about the many extraordinary potentials of the Self.
In This Session:
Learn about the language of dreams and what "good medicine" is
Explore the different ways we can tap into dream characters and personas through dream reentry, guided imagery and art exercises
Uncover the wisdom and many potentials of the Self through active imagination or dream dialoguing
The opinions expressed here are those of the author/presenter and are not representative of Shift Network employees, customers, or other presenters.
Linda H. Mastrangelo, LMFT
Psychotherapist, Educator, founder of Lightning Tree Therapy
 Linda Mastrangelo, MA, LMFT is an author, educator, artist and psychotherapist with a private practice in the San Francisco Bay area specializing in bereavement and dreamwork. Being a prolific dreamer since childhood, she discovered the remarkable potential of dreams as "good medicine" and developed techniques that have empowered people to make more mindful changes in their lives and communities. 
With many years of training, facilitations, consultations and award winning research on using dreams as a therapeutic model, she has presented this work internationally including; the International Association for the Study of Dreams, California Association for Marriage and Family Therapists, Institute for Dream Studies, Hospice of the Valley, and The Dream Institute of Northern California. In 2019 she cohosted The Festival of Dreams, a dynamic and interactive dream conference at the Santa Cruz Museum of Art & History. 
She has also written for numerous publications including GoodTherapy, SUFI journal, Lucid Dreaming Exchange, Immanence, DreamTime Magazine, as well as a dream columnist for the Examiner and as a contributor for two highly anticipated books; Sleep Monsters and Superheroes and Dreams that Change Our Lives. She has also been interviewed on KSQD's The Dream Journal, Dream Power Radio and the Dream Effect.
Linda is a graduate professor at John F. Kennedy University in their Department of Consciousness & Transformative Studies program as well as serving on the Board of Directors and Editor of Dream News for the International Association for the Study of Dreams.