Thank You for Registering!
The live event is over. However, we've sent you two recordings from this amazing series — for FREE! Check your inbox for details!
PLUS, here's a Special Offer for you…
Dreamwork Wisdom Collection 2022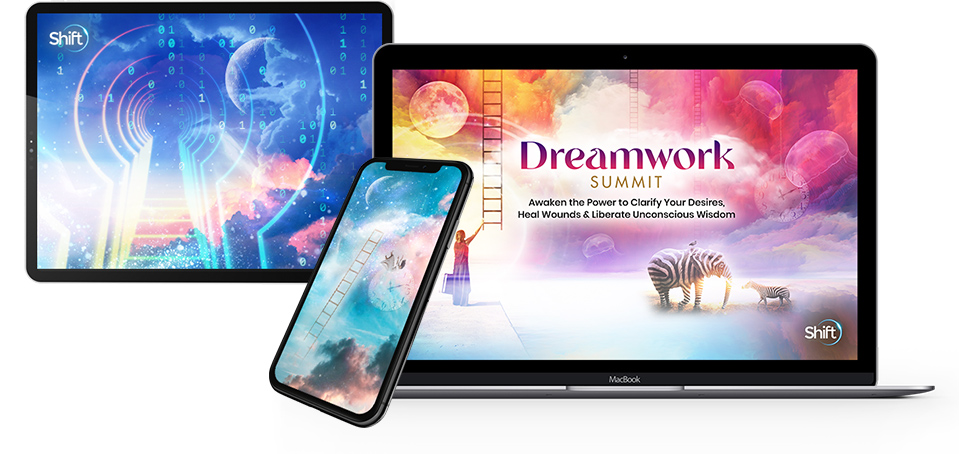 This package gives you the opportunity to receive INSTANT and ongoing access to:
| | |
| --- | --- |
| | Video Recordings of EVERY session in the 2022 Dreamwork Summit series — watch on any connected device |
| | Audio Recordings of EVERY session in the 2022 Dreamwork Summit series — listen on any connected device |
| | PDF Transcripts of each session – to refer back to, follow directions, take notes, highlight, and search for keywords |
| | PLUS Your BONUS PACKAGE of FOURTEEN compelling video and audio recordings, including course samplers from world-renowned dream experts Robert Moss and Sergio Magana (already a $300.00 value in itself!) |

Translate Your Subconscious to Tap Into Your Potential
Dreams offer the opportunity to sense beyond the limits of space of time and explore new possibilities, intuitive solutions, and write a story for a new future.
With the Dreamwork Wisdom Collection 2022, you'll develop a more profound relationship with sleeping, dreaming, and decoding the soul-aligned guidance you receive at night. By diving deeper into the psychology and techniques of dreamwork, you can activate emotional healing, practice lucid dreaming and access new cognitive states.
This curated collection of ancient and modern practices can help you reduce insomnia and look at nightmares through a new lens. You'll have an in-depth understanding on why recurring dreams offer solutions to nocturnal manifestation, and how shadows can actually be powerful mirrors that illustrate your creative potential.
As you become more fluent in your soul's symbolic language, you can continue to practice harnessing psychic abilities, applying prophetic wisdom and traveling through spiritual dimensions.
PLUS, you'll receive INSTANT ACCESS to these BONUSES when you act NOW:
Using Active Dreaming to Manifest Your Desires & Receive Guidance
Shift Network Course Sampler With Robert Moss
Dreaming isn't just what happens during sleep; dreaming is waking up to sources of guidance, healing, and creativity beyond the reach of the everyday mind. Improve your understanding of dreams by learning to re-enter them and recover the full experience in these modules from three popular dreamwork courses from Robert Moss. You'll discover how you can take action to bring guidance and energy from the dreamworld into everyday life, to avoid unwanted possible events and manifest desirable ones — and to use personal dreams as portals for exploring the larger reality.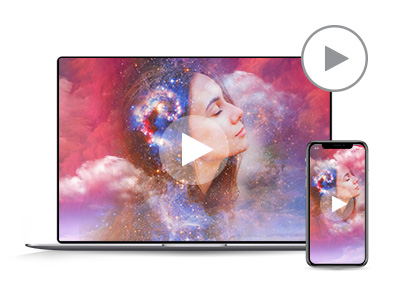 Radical Dreaming To Strengthen Your Intuition & Psychic Power with Kelly Sullivan Walden
Exclusive 2-Hour Masterclass
In this two-hour experiential masterclass created exclusively for the Dreamwork Summit, co-host Kelly Sullivan Walden will guide you in a 3-step method for working with your dreams on a daily basis. These methods can strengthen your intuition and psychic power and help you navigate your life circumstances with grace, clarity, ease, and spiritual power. Kelly's unique process will help you gain greater access to spiritual direction, reveal blindspots that your conscious mind (as brilliant as it is) misses, and help you access the wisdom of your dreams in a practical, accessible way.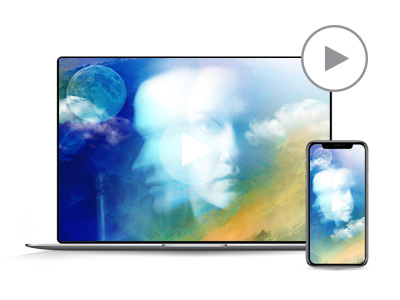 Using Dream Alchemy For Greater Wellness & Spiritual Transformation with Athena Laz
Exclusive 1+ Hour Masterclass
Discover the full spectrum of your dream powers in this unique masterclass from summit co-host Athena Laz. You'll explore ways to bridge ancient wisdom with modern know-how, and link spirit with psyche. Athena will take you into ancient dream practices, including dream yoga, and the modern psychological applications of dreaming. You'll also understand how to discern between the spiritual and subconscious sources of your dreams, and you'll be guided through a 30-minute hypnagogic meditation — moving through waking, sleep, and dream states with full awareness in a process of vision questing.

Dramatically Boost Dream Recall With Powerful Dreamcatching Techniques with Theresa Cheung
Exclusive 1+ Hour Masterclass
If you struggle to recall your dreams, your chances of having vivid dreams to interpret and work with are next to none. This engaging masterclass created exclusively for the Dreamwork Summit by co-host Theresa Cheung, shines the night light on proven and practical techniques to dramatically boost your dream recall. You'll also discover natural lucid dreaming techniques from Theresa that are surprisingly effective.

Discover Toltec Secrets to Empower Your Dreaming
Shift Network Course Sampler With Sergio Magaña
As you sleep each night, you move through many distinct types of brain waves and energy levels. In these two modules from The Toltec Secrets of Dreaming, mystic, healer, dream teacher, and author Sergio Magaña shares how ancient cultures developed practices that correspond to the exact brain wave that rules each stage of sleep. You'll discover how ancient Mexican traditions involved practices designed around the sun's cycles, lean archetypes in your dreams that empower you to manifest the things you want most, and understand how to cancel the dreams that create difficulties in your waking hours.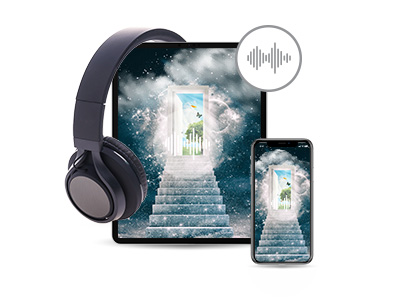 Entering the Dream Gate Meditation
Video Teaching & Meditation With Dr. Janet Piedilato
In this 60-minute video, Dr. Janet Piedilato will guide you through an ancient dream mythology teaching as well as a meditation to enter the hypnagogic state aka "The Dream Gate." By entering this conscious state between wakefulness and sleep, you can practice connecting with spirit guardians, releasing grief, and tapping into the healing power of your dreams.
Best of Dreamwork Compilation: Curated Sessions Package
5 Selected Recordings From Previous Dreamwork Summits
These popular interviews from our Dreamwork Summit archives will deepen your knowledge of the healing and evolutionary benefits of dreamwork. They contain an abundance of insights, practices, and teachings for experiencing the profound benefits of using dreams for personal development and healing. You'll learn from esteemed dreamwork experts Adriana Ayales, Dr. Gayle Delaney, Sandra Ingerman, Dr. Clare Johnson, and Fariba Bogzaran, PhD.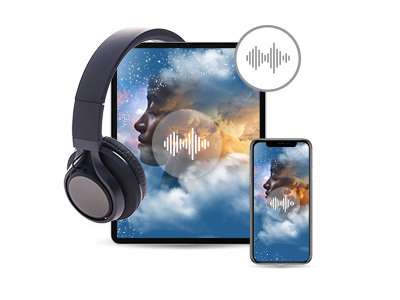 Nourishing Your Dreams Meditation
Audio Meditation From Athena Laz
In this 20-minute audio journey with Athena Laz, tune into rhythmic music and intuitive guidance that can activate your delta state of consciousness. This deeply calming meditation can help you practice falling asleep with greater clarity and inspiration, as well as strengthen your connection to your dreams.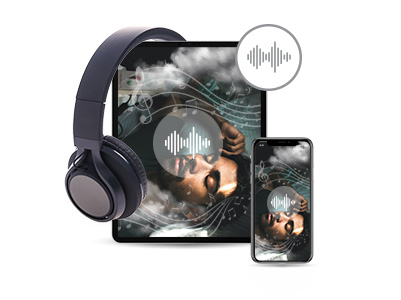 Classical Piano Lullabies
Music Recording From Theresa Cheung & Robert Cheung
Play this 30-minute recording of classical piano music at bedtime to help activate your imagination while dreaming. Theresa Cheung's son and Royal College of Music piano scholar, Robert Cheung, recorded this compilation exclusively to support dreamwork. Listen to 5 songs from classical composers including Beethoven and Chopin to practice stimulating and amplifying your inner wisdom.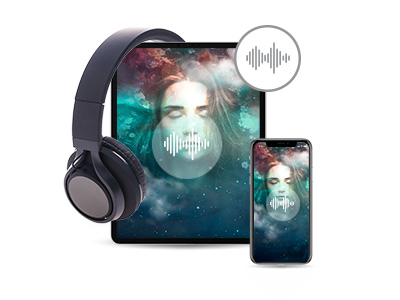 Snooze & Sweet Dreams Meditation
Audio Meditation With Kelly Sullivan Walden
In this 13-minute, night-time, audio meditation, you'll practice deeper relaxation with Kelly Sullivan Walden. Listening to the soothing melodies and soft whispers of wisdom can help you calm your mind, balance your mood, and get better quality sleep. Support your dream practice to reach states of heightened awareness with this introduction to Kelly's Snooze Meditation Series.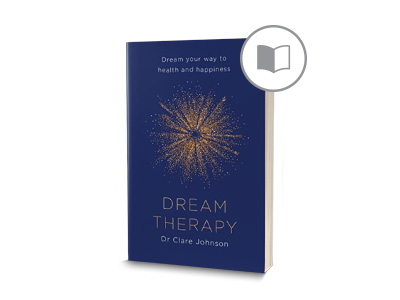 Dream Therapy: Dreaming Your Way to Happiness
PDF Guide From Dr. Clare Johnson
Deepen your dream therapy practice with this PDF excerpt from Dr. Clare Johnson's Dream Therapy: Dreaming Your Way to Happiness. By becoming your own dream therapist, you can connect with the wisdom of your dreaming mind and initiate deep healing. With this introductory chapter, explore how all types of dreams can be healing gifts, even nightmares.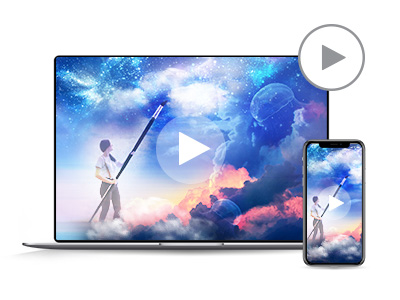 Ancient Wisdom & Active Imagination Meditation
Video Meditation With Barbara Bain
In this 15-minute, video meditation with Barbara Bain, practice using your active imagination to travel across time. Connect with the sacred world of your ancestors to help regulate your reality. This meditation can help you promote harmony in your current life by tapping into the primordial wisdom.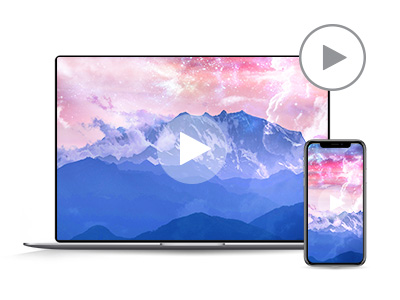 Kintu Offering & Practice
Video Practice From Don Alejandro Apaza
In this 6-minute video, Don Alejandro Apaza offers Andean wisdom through a mini offering and prayer. You'll discover the spiritual practice of 'Kintu' and how it relates to you, the principle of reciprocity, balance, and nature. This simple action can help you maintain a greater sense of balance in life.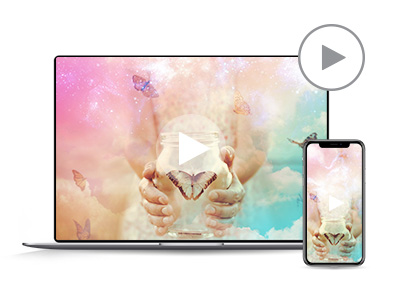 Using Your Dreams to Activate Change with DreamSynergy™
Video Teaching with Justina Lasley
In this 11-minute video presentation, discover how dreams are gentle tools for powerful transformation with Justina Lasley. Explore the DreamSynergy™ process to create the change that you desire with more softness and ease. Practice the Kegan growth spiral approach and learn how to apply the motto "DREAMS + ACTION = CHANGE" to your every day routine.
You'll receive ALL of these bonuses PLUS ongoing access to the video and audio recordings and transcripts of every series session — strengthening your relationship with your intuition and bringing more clarity to your daily life.
Harness Your Intuitive Wisdom and Enhance Psychic Abilities
The dream experts in the Dreamwork Wisdom Collection 2022 will illuminate the healing and transformative powers of your dreams and show you how to more consistently access the meaningful treasures contained within them.
By practicing science-based dream techniques — you can embody new levels of your own power and strength. Your dreams offer you the chance to amplify your intuition and psychic abilities.
Experience More Bliss Through Dreamwork
Steeped in the limitless magic of your imagination, dreamwork is also a lot of fun!
Dreamwork helps you connect the dots between uncovering your soulful desires and manifest them in your waking life.
In this enlightening collection, you'll discover that each approach to dreamwork provides a unique pathway into a more profound relationship with your subconscious. By listening to the wisdom of your dreams, you open to opportunities for greater wellbeing, joy, fulfillment, and spiritual advancement.
Whatever your deepest curiosity, you'll discover resources that will empower, enlighten, and inspire you to explore new cognitive pathways.
The Dreamwork Wisdom Collection 2022 will benefit all levels of dreamers interested in unlocking the power of the subconscious and developing a relationship with their own deep, inner knowing.
By referencing these robust resources at any time you can:
CHECKMARK BULLETS WILL AUTO-LOAD HERE FROM THE REG PAGE
By accessing the tools in our Dreamwork Wisdom Collection 2022, you can sleep your way to harnessing your most intuitive desires. What luminous new world would you like to awaken to?
OUR 100% GUARANTEE MEANS NO RISK TO YOU!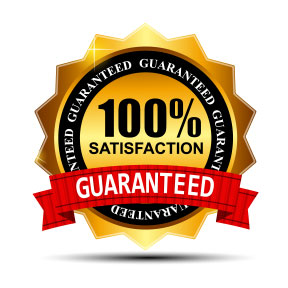 When you upgrade today, your purchase is backed by our complete money-back guarantee. If for any reason at any time within 30 days you decide Dreamwork Wisdom Collection 2022 is NOT right for you, just visit our Customer Service Center and request a refund. We'll cheerfully refund your payment in full within five business days.
Upgrade Now
Not now, please take me to the program & replays page