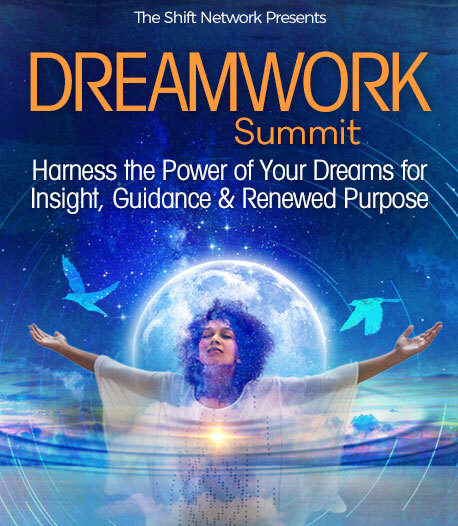 Program & Replays
The Dream Gate Connection
Broadcast on October 13, 2020
Hosted by Kimberly R. Mascaro, PhD
With Dr. Janet Piedilato
Taking dreams from its quiet place within the sleeping domain we will investigate the many dreaming moment opportunities that rise to us outside the bedroom. Dr. Janet Piedilato shares how dreams occur in the altered state of consciousness and if we pay attention we can capture them during waking. These dream moments are periods which extend consciousness assisting our waking awareness with intuitive creativity, problem solving, and spiritual insight. Dreaming beyond sleeping awakens hidden potential.
In This Session:
Dreaming is an altered state which can be accessed beyond sleep
Paying attention to dreams empowers waking consciousness
Perplexing dreams can be explored for better understanding in what is called the waking dream
The opinions expressed here are those of the author/presenter and are not representative of Shift Network employees, customers, or other presenters.
Dr. Janet Piedilato
Author, Lecturer, Transpersonal Psychologist, Dream Analyst, founder of Temenos
Janet Piedilato is a transpersonal psychologist, a complementary health care consultant, and an ordained minister. She holds a doctorate in biology from New York University and a doctorate in transpersonal psychology from Saybrook University where Janet studied with Dr Stanley Krippner, world renowned dream psychologist, and Dr Eugene Taylor, Harvard scholar and William James authority. Janet studied shamanism with Michael Harner and holds the distinction of being the first woman practitioner to present shamanic ritual at the Harvard Divinity School Conference on Reinterpreting Shamanism. She has led shamanic studies at international centers such as the prestigious Institute for Ethnobotany and Shamanic Studies in Belize.
Her publications include The Mystical Dream Tarot, and the upcoming Dream Gate. She has contributed to several books, the most recent is Journeys and Awakenings: Wisdom for Spiritual Travelers, a Seven Pillar House of Wisdom publication. She is presently working on The Ancestral Healing Tarot. 
Janet has spent a lifetime studying the value of altered states as represented by visionary, dream, and shamanic experiences. Her teaching and her private sessions aim to empower individuals to achieve their highest goals by assisting them to live beyond the narrow confines of a life guided solely by surface perceptions to one that is enriched and guided by their dreams. She resides at Temenos, an environmental sanctuary co-founded with her husband and soul mate, Iggy. Janet presents weekly sessions online: "Entering the Imaginal drumming", "Dream Chats" and "Two Card Mystical Dream Tarot Readings"  Janet teaches locally and  internationally.